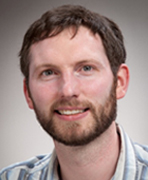 Stephen Flood
Stephen Flood  is a New Zealand based academic researcher and environmental consultant to SmartEarth.earth  with expertise in climate change adaptation, the economics of climate change, decision-making and communication of climate risks. Stephen is Director for Research and also has special responsibilities for projects in the Pacific. He has extensive experience working with multi-stakeholder research projects and has strong contacts within the international climate policy community.
He holds a PhD focusing on economic Impacts of climate change in Ireland under Nobel Prize winning climate scientist Prof. John Sweeney of  the
Irish Climate Analysis and Research Units (ICARUS)
National University of  Ireland Maynooth.
Has worked as an environmental consultant for the Irish Department of the Environment and the environmental NGO, Stop Climate Chaos.
Extensive environmental policy experience at European and International levels.Broad network of global academic and climate policy contacts.