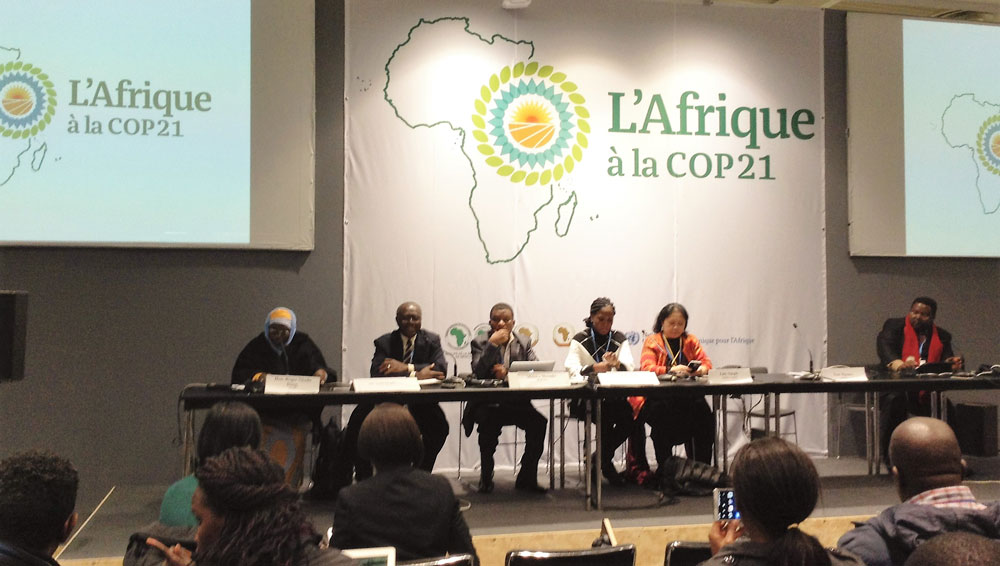 CONTEXT
THE NEW GLOBAL AGREEMENT
---
Under the United Nations Framework Convention on Climate Change (UNFCC), Governments agreed a new global climate agreement in December 2015, to come into effect by 2020. Access to finance, technology, and capacity building for developing countries was essential to the delivery of a successful outcome. Governments have committed to mobilising up to $200 billion per annum for developing countries from a variety of sources by 2020 to fight climate change and its effects. Key elements of the new inter-governmental global agreement made in Paris in December 2015 include:

Holding global average temperatures to less than 2C above pre-industrial levels and to "pursue efforts" to limit temperature increases to 1.5C.
A non-binding decision for countries to review their national targets in 2020 and then every five years with a view to increasing their greenhouse gas cuts, and to hold regular global stocktakes of progress towards the collective temperature goal.
A recognition that the $100bn a year in climate finance promised by 2020 should be a floor for ongoing assistance, and that the provision of finance should be regularly reviewed along with the national greenhouse gas reduction targets, with a new financing goal to be agreed by 2025.
A recognition that many countries will suffer losses and damage from the effects of climate change, but which specifically excludes any liability or compensation claims as a result of the agreement.
CLIMATE FINANCE
---
Funding and other support for developing countries comes from a wide variety of sources – international institutions and mechanisms, national governments and the private sector. Given the complex multi-level global climate finance architecture there have been repeated calls not only to simplify access, in particular for Less Developed Countries, but for greater institutional and capacity development that would enable donors to support country-owned climate change programmes and build on existing national systems to meet international priorities. While developed countries will have to step up their allocation of public funding in the coming years, increasingly funding will have to be mobilised from the private sector and innovative sources.